Eisenhower Fellowships announces the creation of a new annual EF Impact Award recognizing a Fellow or group of Fellows for making a positive impact through their fellowship project or a concrete collaboration with other Fellows.
The award highlights work that helps people live better lives by bringing about changes for the better in professional fields or within communities at the local, national or international level.
Award recipients will receive a $10,000 USD prize to help advance and sustain their impact and will be publicly recognized at an EF event in Philadelphia.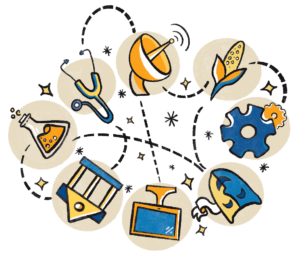 Evaluation
Awards Selection Panel evaluates applications and selects winner or winners.
Notification
Winner or winners notified
Presentation
Inaugural Impact Award presented at the EF Global Conference in San Francisco.