The Current State of U.S. Politics
A Conversation with
Gov. Christine Todd Whitman
and David Axelrod
Moderated by Evan Osnos
Wednesday, May 12, 2021 via Zoom
6 pm EDT
Registration Required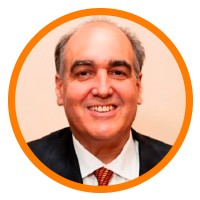 President, Eisenhower Fellowships
George de Lama is president of the Eisenhower Fellowships. A nationally prominent journalist, former international development official and entrepreneur, de Lama became EF's 10th president in August, 2014.
In a distinguished career at the Chicago Tribune, he rose through the newsroom ranks from summer reporting intern to metropolitan reporter, national and foreign correspondent, chief of correspondents, associate managing editor, deputy managing editor and ultimately, managing editor for news.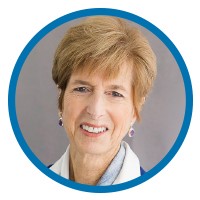 Gov. Christine Todd Whitman
President, The Whitman Strategy Group
Vice Chair, Eisenhower Fellowships
Governor Whitman served in the cabinet of President George W. Bush as Administrator of the Environmental Protection Agency from January of 2001 until June of 2003. She was the 50th Governor of the State of New Jersey, serving as its first woman governor from 1994 until 2001.
As Governor, Christie Whitman earned praise from both Republicans and Democrats for her commitment to preserve a record amount of New Jersey land as permanent green space. She was also recognized by the Natural Resources Defense Council as having instituted the most comprehensive beach monitoring system in the nation. As EPA Administrator, she promoted common-sense environmental improvements such as watershed-based water protection policies. She championed regulations requiring non-road diesel engines to reduce sulfur emissions by more than 95 percent. During her tenure, the Agency was successful in passing and implementing landmark brownfields legislation to promote the redevelopment and reuse of "brownfields", previously contaminated industrial sites.
Former White House Senior Advisor
Founding Director, Institute of Politics, University of Chicago
David Axelrod is a preeminent American political strategist and commentator and the former chief strategist and senior advisor to President Barack Obama. Axelrod currently serves as the founding director of the University of Chicago's non-partisan Institute of Politics and as a senior political commentator for CNN.  He is the host of The Axe Files, a top-rated podcast featuring in depth conversations with public figures across the political spectrum. A former political writer for the Chicago Tribune, Axelrod produced media strategy and advertising for 150 campaigns across the U.S., culminating in President Obama's historic elections.  Axelrod is also the author of The New York Times best-selling memoir, Believer: My Forty Years in Politics.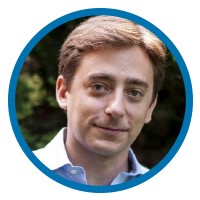 Staff Writer, The New Yorker
Author, Joe Biden: The Life, the Run, and What Matters Now
Evan Osnos is a staff writer at The New Yorker, a CNN contributor, and a senior fellow at the Brookings Institution. Based in Washington D.C., he writes about politics and foreign affairs. He was the China Correspondent at The New Yorker from 2008 to 2013. His first book, "Age of Ambition: Chasing Fortune, Truth, and Faith in the New China," won the 2014 National Book award and was a finalist for the Pulitzer Prize. In 2020, he published the international bestseller, "Joe Biden: The Life, the Run, and What Matters Now," based on interviews with Biden, Barack Obama, and others. Prior to The New Yorker, Osnos worked as the Beijing bureau chief of the Chicago Tribune, where he contributed to a series that won the 2008 Pulitzer Prize for investigative reporting. Before his appointment in China, he worked in the Middle East, reporting mostly from Iraq. He and his wife, Sarabeth Berman, have two children.
Your philanthropic support fuels our programs, advances the work of our Fellows around the world and furthers our resolve to create a world more peaceful, prosperous and just. We invite you to join us with a donation, today.