Whose Truth? Verifiable Facts in a Virtual World
Thursday, October 7, 2021 via Zoom
5 pm EDT
Registration Required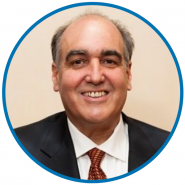 HOST
President
Eisenhower Fellowships
George de Lama was a prize-winning foreign and national correspondent and a managing editor of the Chicago Tribune before working as an international development official and joining Eisenhower Fellowships.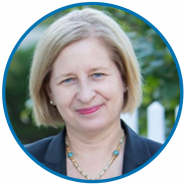 MODERATOR
Curator, Nieman Foundation for
Journalism, Harvard University
The former co-chair of the Pulitzer Prize Board, Ann Marie Lipinski was the first woman editor of the Chicago Tribune. She was awarded the 1988 Pulitzer Prize for Investigative Reporting.
Executive Editor, Bloomberg LP
A former co-chair of the Pulitzer Prize Board and the former managing editor of the Baltimore Sun, Robert Blau has led investigative reporting teams awarded numerous journalistic honors, including the Pulitzer Prize and the Polk, Loeb, Investigative Reporters and Editors, Goldsmith and Overseas Press Club Awards.
Chief Legal Correspondent
CBS News
Former political and legal correspondent for ABC News and legal analyst for the NewsHour with Jim Lehrer on PBS, Jan Crawford has covered the U.S. Supreme Court for nearly three decades. She has extensively interviewed nine current and former Supreme Court justices and is the author of New York Times bestseller, "Supreme Conflict: The Inside Story of the Struggle for the Control of the United States Supreme Court" (2007).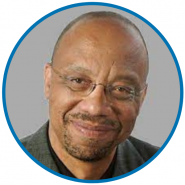 Associate Editor and Columnist
The Washington Post
A veteran foreign correspondent and former foreign editor of The Washington Post, Eugene Robinson was awarded the 2009 Pulitzer Prize for Commentary. He is the author of three books, "Disintegration: The Splintering of Black America" (2010), "Last Dance in Havana" (2004), and "Coal to Cream: A Black Man's Journey Beyond Color to an Affirmation of Race" (1999).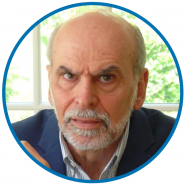 Executive Washington Editor and Capital Journal Columnist
The Wall Street Journal
Writer of the weekly "Capital Journal" column, Gerald F. Seib was a member of The Wall Street Journal team that won the 2001 Pulitzer Prize for Breaking News for its coverage of the Sept. 11 terrorism attacks. The winner of numerous journalistic awards, he is co-author of the book "Pennsylvania Avenue: Profiles in Backroom Power" (2008).