San Francisco | October 12-14, 2023
Eisenhower Fellowships hosted an extraordinary three-day global gathering in San Francisco to celebrate the organization's 70th anniversary with substantive discussions delving deeply into some of the world's most pressing challenges. 
The conference convened 410 participants from 56 countries, featuring 66 speakers, 14 panel discussions, an unforgettable awards ceremony and three dazzling evening events. The electricity Eisenhower Fellows generate when they come together is still reverberating across the city by the Bay.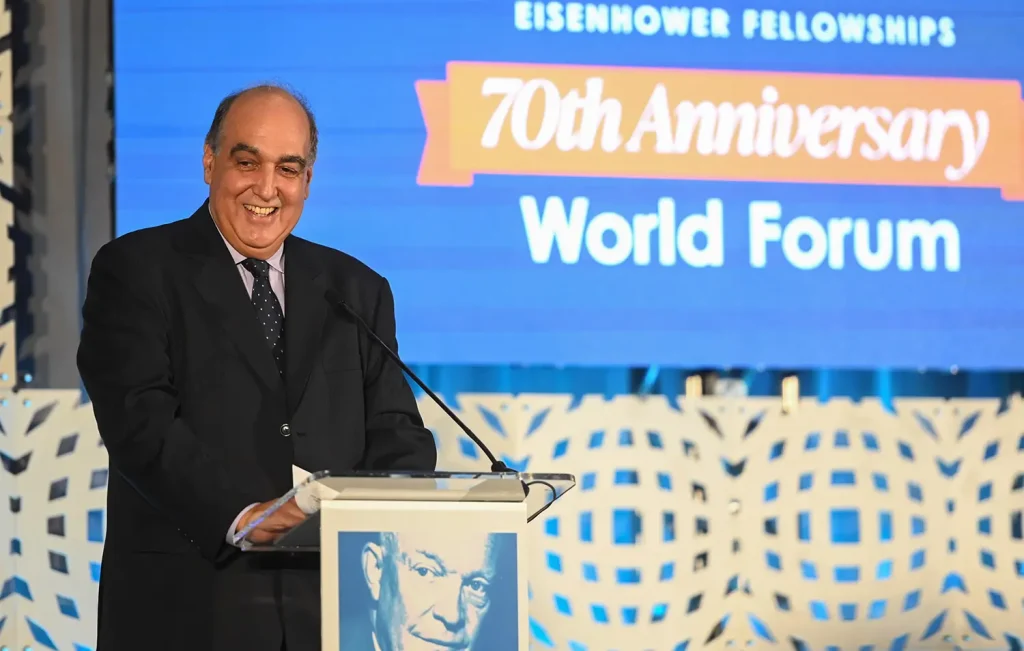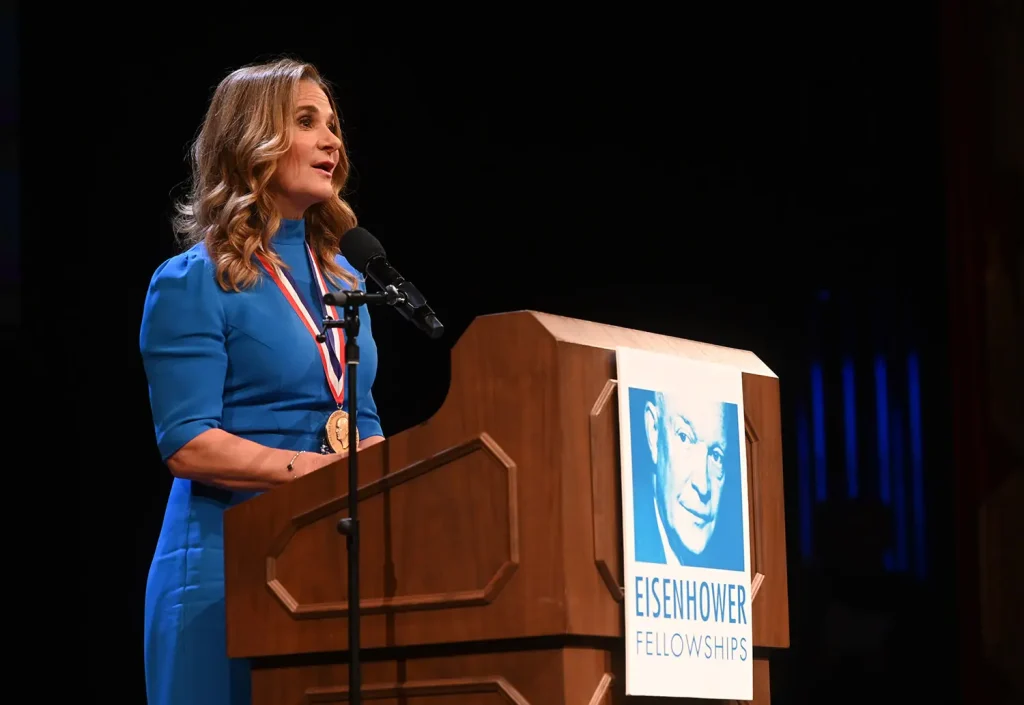 Melinda French Gates accepted the 2023 Eisenhower Medal for Leadership and Service on October 13 at the historic Herbst Theatre for her extraordinary work as a global advocate for women and girls, advancing the health and prosperity of families, communities and societies around the world.
Featuring the rich multi-disciplinary expertise of EF's global network of leaders, the forum focused on emerging solutions to vexing issues at the top of every nation's agenda. Panel discussions ranged from threats to global peace and stability, climate change and public health in a time of pandemics to rethinking criminal justice, civic participation at a time of polarization and the power and perils of Artificial Intelligence.