Eisenhower Fellows are diverse, dynamic doers. Highly accomplished, mid-career professionals, with proven track records of leadership across many fields, they create innovative solutions to the world's most pressing problems through individual projects that drive transformational change.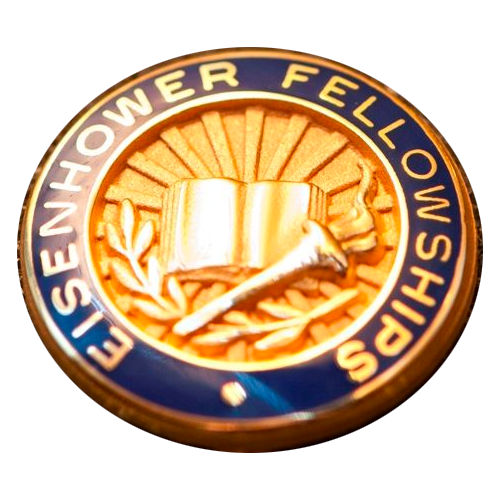 70 years after its founding, Eisenhower Fellowships offers a unique international leadership experience. Unlike other programs of its kind, EF offers Fellows a customized four-to-six-week journey of exploration geared to each person's unique interests and expertise. Fellows are propelled to the forefront of their fields and benefit from a lifelong engagement with EF's influential network of more than 1,600 active change makers. In an increasingly interdependent world, Fellows exchange best practices with thought leaders, policy makers, practitioners and each other. They amplify the impact of their civic engagement by collaborating through their unique brand of citizen diplomacy to create a world more peaceful, prosperous and just.

Eisenhower Global Fellows to travel to the United States for an intensive four- to six-week fellowship.

Our USA Fellows travel to one or two countries in the EF network, enjoying an immersive, four- to five-week fellowship.