Eisenhower Fellows have hosted 59 Youth Leaders at EF gatherings, enabling these exceptional young people to benefit from the knowledge, experience and thoughtful guidance of their mentors in the EF global network.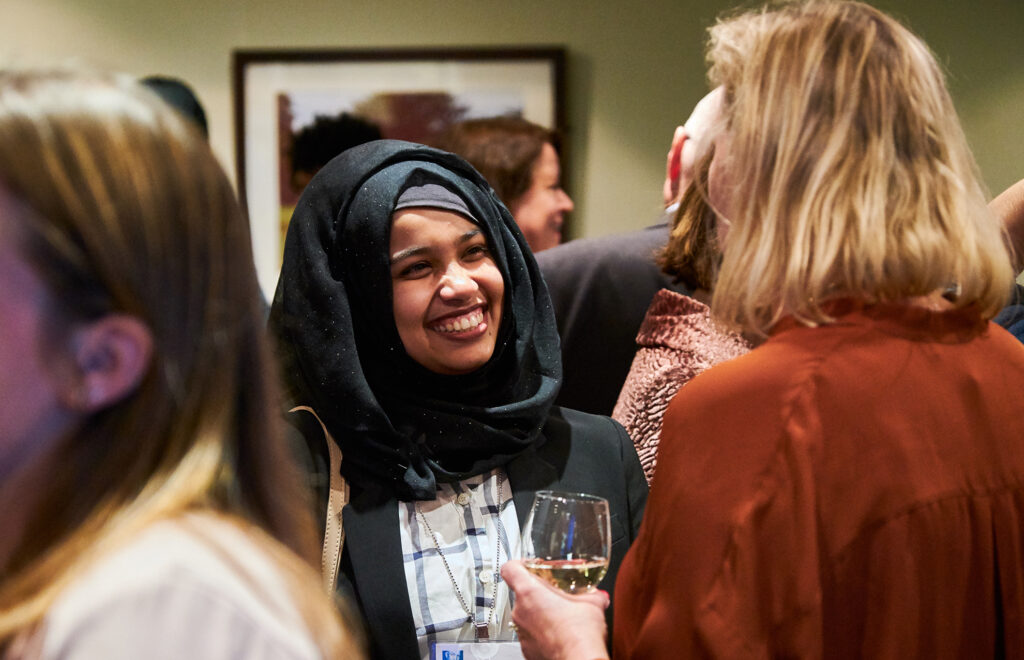 In 2017, EF launched the Eisenhower Youth Leaders Network to bring together young leaders at EF conferences and events.   Aimed at young men and women ages 18 to 25, the Youth Leaders Network is comprised of individuals who have demonstrated leadership and potential for future growth. The first group of 32 convened in September 2017, in Malaga, Spain at EF's global conference on the Future of Work. The following year, EF brought together ten young women leaders for our Women's Leadership conference in London. A third group joined the Future of Education conference in Cartagena, Colombia in 2020. This is just one way Eisenhower Fellows give back, through mentoring and supporting talented young people in the Youth Leaders Network. 
The Eisenhower Youth Leaders Network deepens EF's commitment to mentorship and supports our efforts to cultivate the next generation of leaders.
Eisenhower Youth Leaders come from countries across the EF global network, including the United States.  They benefit from exposure and access to the Eisenhower Fellows in their home countries. EF connects each young person to an Eisenhower Fellow mentor. Eisenhower Youth Leaders share what they have learned at EF events and with other young people through a project report. 
This next generation of young leaders enriches EF's vibrant global network and helps Eisenhower Fellowships identify future champions of change. Working with the Fellows in their countries, they amplify the positive impact of Eisenhower Fellowships around the world.
NOTE: WE ARE NOT CURRENTLY ACCEPTING APPLICATIONS TO THE YOUTH LEADERS NETWORK.