"Eisenhower Fellowships is not a network but a family, and I still keep in touch with both my mentors and my other youth leaders. To anyone considering applying to be a Youth Leader, I say, just do it! This is an amazing opportunity!"
Since my involvement with Eisenhower Fellowships my project, GirlBoss New Zealand, has gone from strength to strength, with membership increasing from 1500 to 8000. At GirlBoss New Zealand, we are currently running Changemakeher workshops throughout the country. Changemakeher is a 2-hour workshop for young women to learn how they can positively impact their communities and achieve their dreams with STEAM (Science, Technology, Engineering, Arts and Maths.) This year, 35 schools in New Zealand will go through the Changemakeher program for free. One of our sponsors of Changemakeher is Epic Innovation which was founded and is directed by Eisenhower Fellow Wil McLellan (New Zealand '14), who I met at the Eisenhower Future of Work conference in Malaga, Spain in 2017. As a professional speaker who speaks to thousands of New Zealanders every year, attending this conference enabled me to bring the best global thinking back to New Zealand, and this year I spoke as a keynote at the National New Zealand Education Conference on how we can best equip our young people for the future of work.
Learn more about GirlBoss New Zealand here. 
As an Eisenhower Youth Leader my Eisenhower Fellow mentor, Bernadine Vester (New Zealand '02), supported my nomination for a Queen's Young Leaders Award for Services to the Commonwealth. I was selected as one of 60 young leaders from 20,000 applicants over the past 4 years. This medal was presented by her Majesty, The Queen at an Award Ceremony at Buckingham Palace.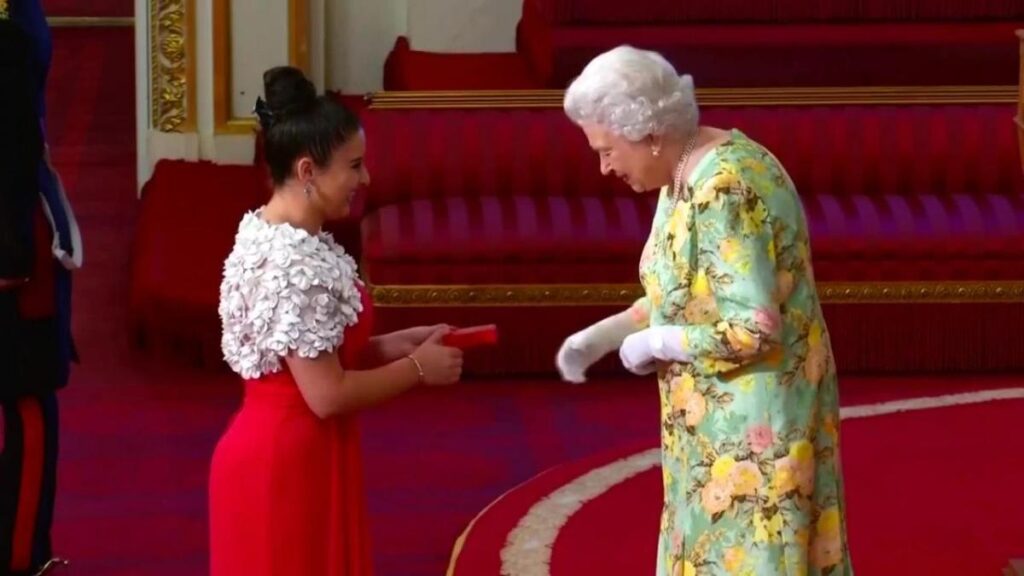 The Eisenhower Youth Leadership was such an incredible experience and enabled me to take my project, GirlBoss New Zealand, to the next level. It expanded my horizons and introduced me to cultures and ideas far beyond anything I had experienced before. It was my first time attending a Global Future of Work conference and my first time in Spain, so to be able to be in one of the most dynamic and beautiful countries in the world with some of the youngest global changemakers was mind-blowing and allowed me to bring future-focused global learning back into my own community and beyond.