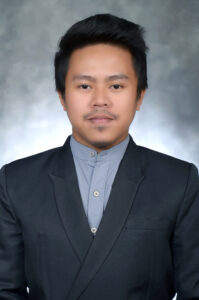 A recent graduate of Mindanao State University, Mos-Ab Macadatar Hadji Nasser is passionate about community development. He organized sewing machines and farm equipment to be delivered to those in his community affected by displacement and violence.  This relief effort provided caretakers and farmers with the tools needed to support their families and communities.
"Becoming an Eisenhower Youth Leader is one of the great opportunities for me to meet passionate young leaders with whom I can learn new things, engage in discussions and exchange ideas. It is likewise an opportunity for me to help in addressing how young people can deal with issues concerning them, strengthening their sense of solidarity through participation and cooperation in various community services, and encouraging them to work together to challenge cultural, geographical and political barriers gearing towards positive change and progress."
PROJECT REPORT
'Sustaining Community Madrasa Project' is part of a larger program in association with the Office of the Regional Governor – ARMM, Ayala Foundation and the Eisenhower Fellowships Association of the Philippines. Mos-Ab Hadji Nasser's project report provides a detailed look at the work he has been doing to prevent violent extremism in his region.
Mos-Ab Hadji Nasser Project Report