The 2018 Innovation Fellows' opening seminar featured special events showcasing Philadelphia, with a nod to EF's heritage. Highlights included a session with renowned futurist Jerome Glenn, a visit to Comcast's Innovation Lab and a tour of the Bok Building, where the Fellows explored a case study in repurposing assets for socially productive uses.
In addition, several Fellows recorded podcasts for EF's content partnership with Knowledge@Wharton, the media platform at the University of Pennsylvania's business school that reaches an audience of two million each week, while other Fellows were welcomed by EF Trustee Susan Hakkarainen at Lutron. A highlight of the first week of their fellowship was a welcome dinner at Philadelphia's spectacular Masonic Temple sponsored by Trustee Susan Sherman. The Fellows also enjoyed an intimate discussion on public policy and American politics with David Eisenhower and engagement with EF Saudi Fellows closing out their own fellowship program.

2018 Innovation Fellows Agnieszka Skonieczna (European Commission), Steven Dong (China) and Toby Heap (Australia) at Lutron
After their Closing Seminar activities, most of the Innovation Fellows subsequently traveled to Washington D.C., where group events included a stimulating conversation with EF Trustee Susan Eisenhower and participation in a fascinating event on innovation in government sponsored by EF's Washington-area Fellows, focused specifically on the work of the U.S. Small Business Administration. Individual Fellow meetings included a discussion with thought leaders on aging at AARP and an exploration of trends in economic development with the Brookings Institutution's Metropolitan Policy program. Fellows also discussed cybersecurity with experts at Facebook and participated in a forum on public relations and crisis communications with a class at George Mason University.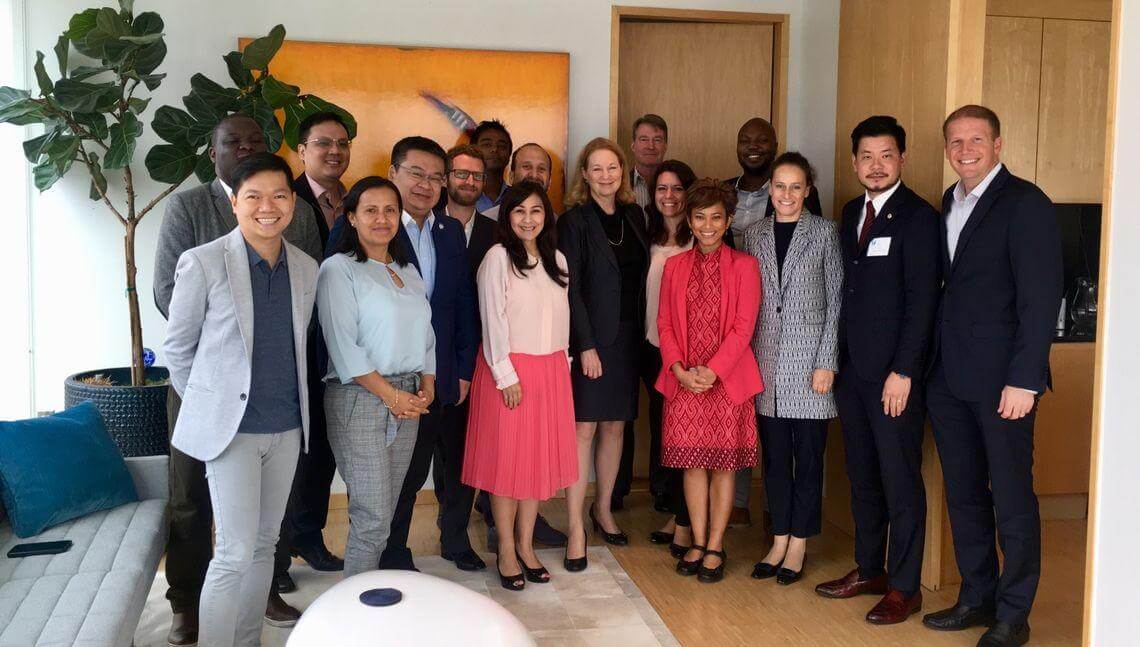 2018 Innovation Fellows meet with Eisenhower Fellowships Trustee Susan Eisenhower and USA Fellow Bradley Belt (1997) at the House of Sweden