USA Fellows in Boston, MA and Innovation 2018 Fellows at the Election Day Reception.
Increased engagement with USA Fellows proved a cornerstone of the 2018 Global Fellows' fellowship experience. This began weeks before their arrival in Philadelphia with USA Fellows who served as their mentors, generously providing guidance and sharing their network contacts before and during the fellowship. USA Fellows participated in the Global Fellows' Opening and Closing Seminar activities, including intimate welcome dinners for Saudi Fellows hosted by Alison Young (Zhi-Xing 2017) and Holly Flanagan (Zhi-Xing 2015).
In a testament to the commitment of the Eisenhower Fellowships' network, Global Fellows were warmly welcomed by members of nearly every USA Fellow hub and chapter throughout the U.S. Jeff Frazier (USA 2012) hosted a reception and dinner in Raleigh NC, for both the Saudi and Innovation Fellows. Bay Area Fellows Adi Gigi (Israel 2016), Jay Kothari (USA 2018) and Albert Chan (USA 2017) orchestrated Innovation site visits to Salesforce, Tesla, GoogleX, and Sutter Health, respectively.
In Cambridge, Massachusetts, Innovation Fellows were hosted on Election Day by John Della Volpe, Director of Polling at the Harvard Kennedy School's Institute of Politics (USA 2008). John discussed with them his findings during the unusually eventful mid-term congressional and local elections that generated massive youth turnout. USA Fellows in Austin, TX, hosted a variety of site visits and a dinner for visiting international Fellows, and USA Fellows in St. Louis ensured that every international Fellow visiting their city felt welcomed in the old American Gateway to the West. USA Fellows in Washington, D.C. hosted events at the U.S. Small Business Administration for Saudi and Innovation Fellows, in addition to arranging many individual meetings and introductions.
The international Fellows on the receiving end of this warm welcome across the States anticipate reciprocating this gracious hospitality by hosting USA Fellows travelling to their nations in the years to come, harnessing the power of the global Fellow network.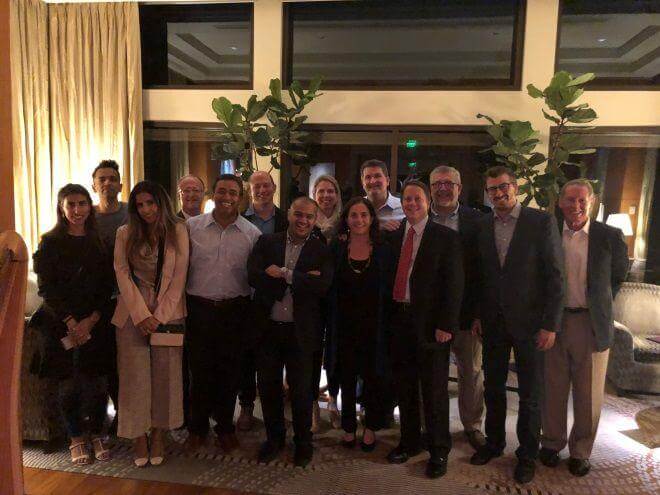 Saudi Fellows and the USA North Carolina Chapter at a reception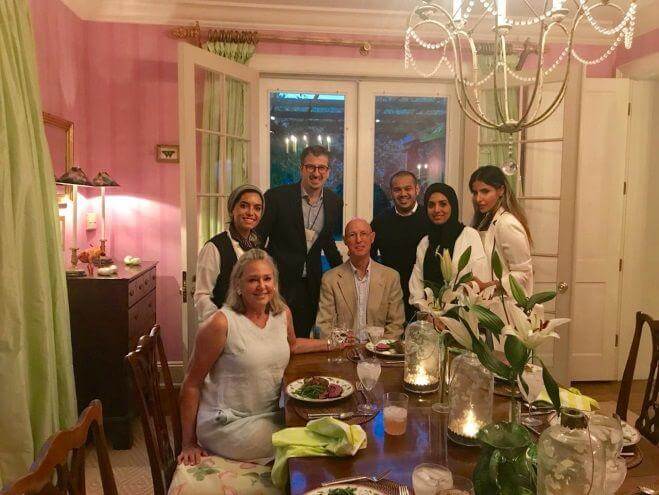 Dinner Hosted by EF Trustee Jim Hovey and wife Carol Hovey (Top Row L-R: Saudi Arabia Fellows 2018) Baheirah Khusheim, Mohammad Al Tayyar, Abdulwahab Al Bertari, Wafaa Alashwali, Demma AlSekait. Bottom Row L-R: Carol Hovey, Jim Hovey)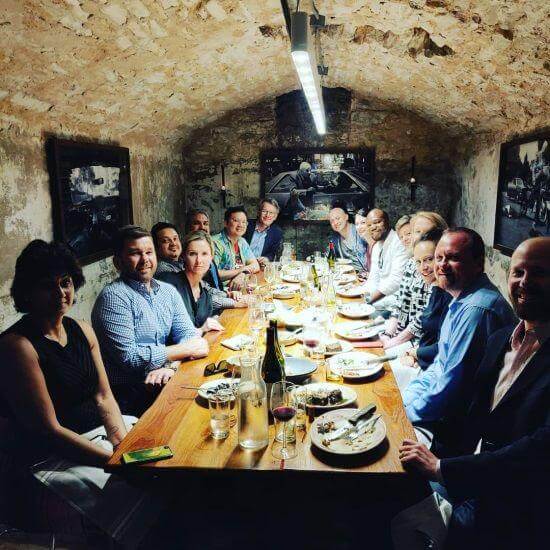 Austin, TX Fellows hosting 2018 Innovation Fellows for dinner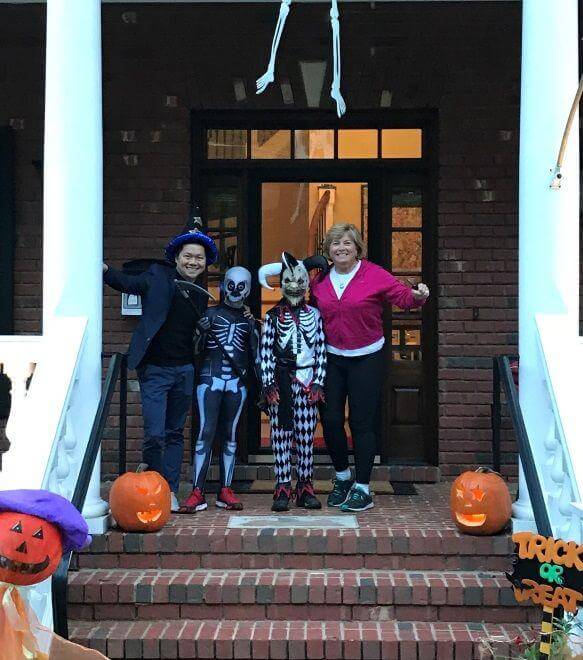 USA Fellow Kathy Higgins (2005) hosting Innovation Fellow Hieu Nguyen (Vietnam 2018) for Halloween