In June 2019, Eisenhower Fellowships and the China Education Association for International Exchange celebrated the fifth year of the Zhi-Xing China Eisenhower Fellowship Program. Launched in 2015, CEAIE and EF expanded their longstanding partnership with this prestigious fellowship program, designed jointly and implemented as a component of EF's USA Program. Ascendant American leaders travel each year to China for a month of professional meetings, personal development and cultural enrichment.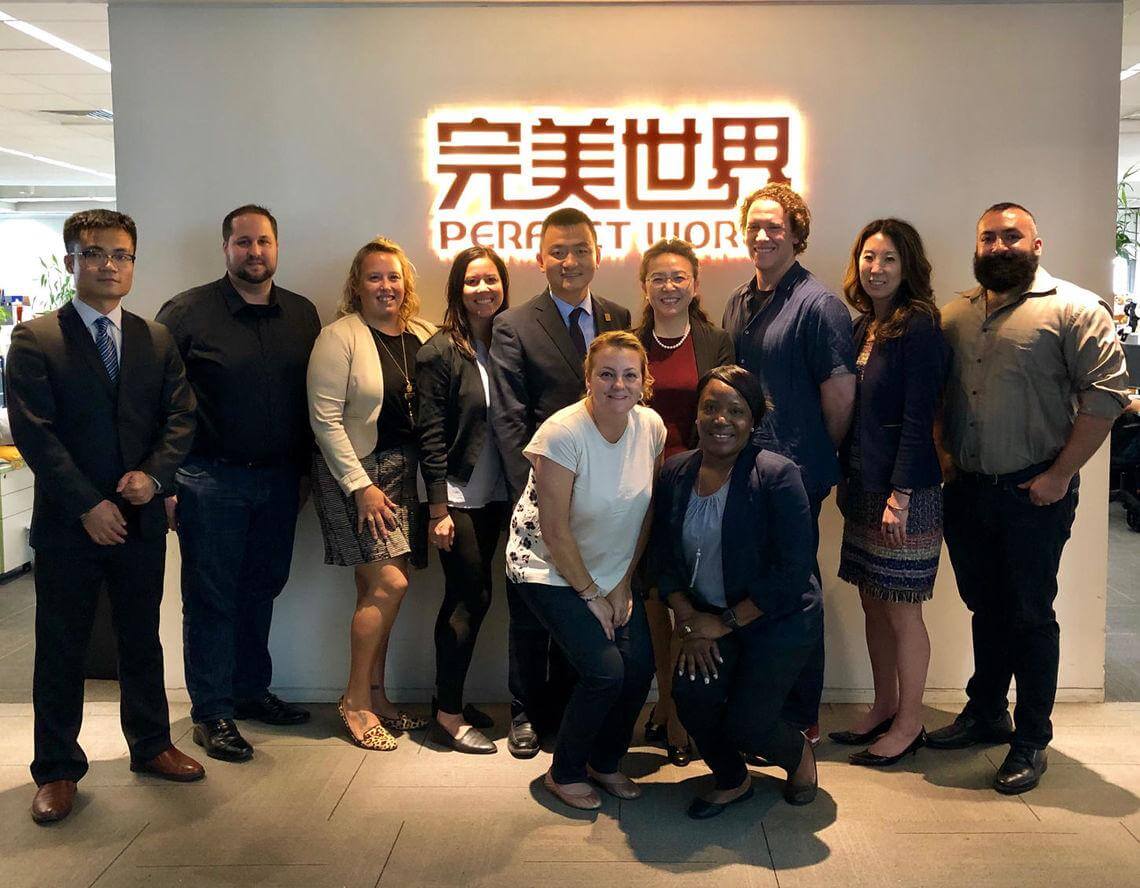 The Zhi-Xing program has been successful in enhancing understanding and fostering fruitful people-to-people exchanges between ascendant American leaders and their counterparts in China. The Fellows who have completed this program report that it was a powerful, personally transformative experience, which has increased their understanding of Chinese culture and people. The fellowship led them to take on new projects and roles, craft new or better solutions to problems in their communities, embrace new projects with a concrete impact, expand their scale from local to global and collaborate with other Fellows.
This year eight American leaders traveled as a cohort to China. They focused on film, sustainability, financial inclusion, digital divides, plant-based food production and gender diversity in the workplace. The program began in Beijing and concluded with a closing seminar in Shanghai, and the Fellows spent the interim four weeks engaging in exciing exchanges of knowledge and ideas with leading thinkers in their respective fields.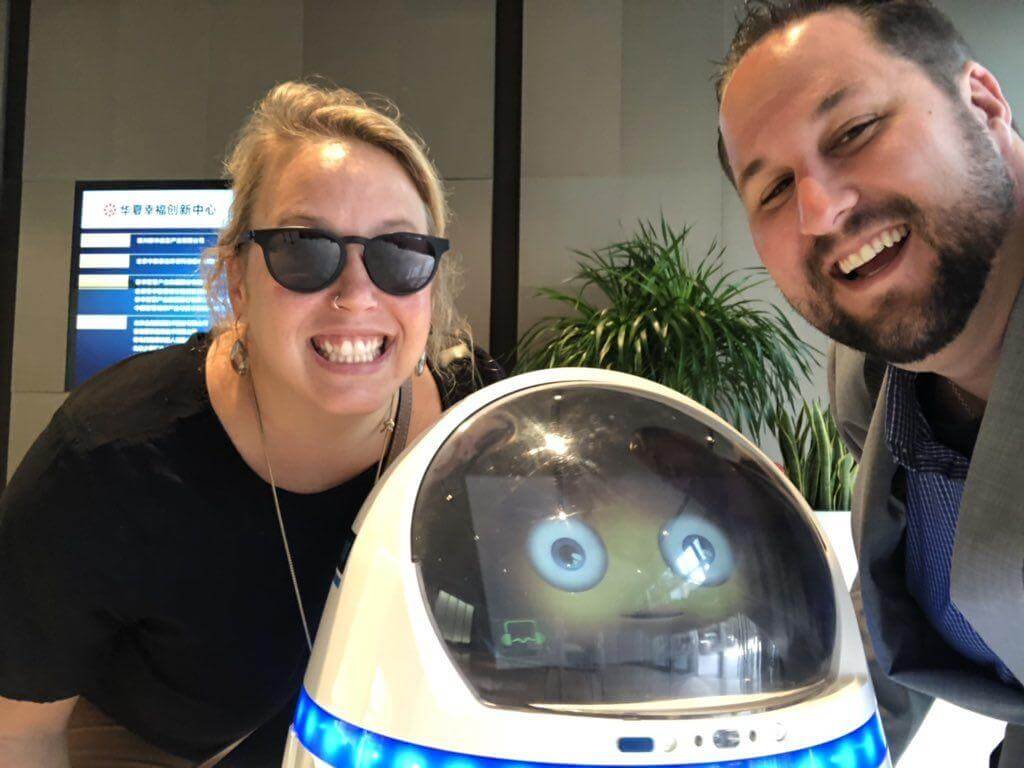 "First day of #EFjourney meetings have been successful. We're learning a lot and connecting with some amazing innovators and technologists!" – Whitney Soenksen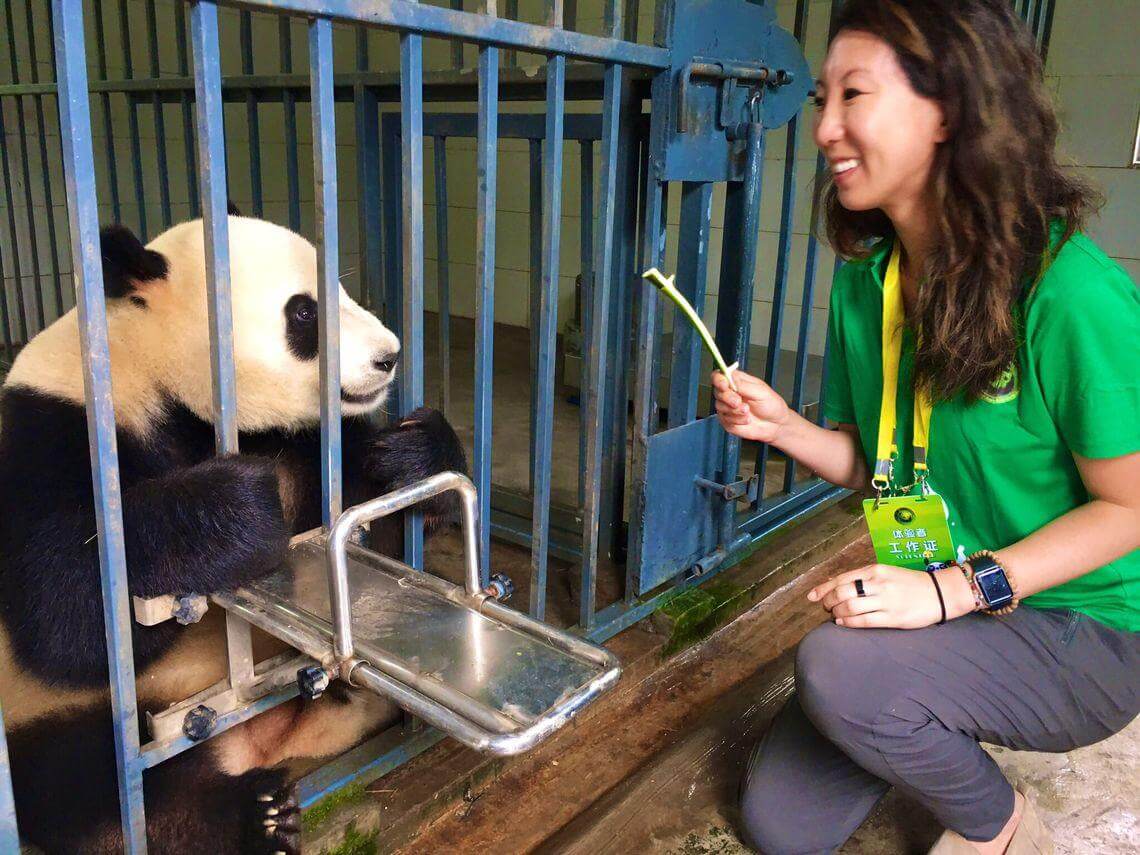 Fellows Julie Shin and Whitney Soenksen volunteered at the Chengdu Panda Base,where they helped clean cages and feed the pandas.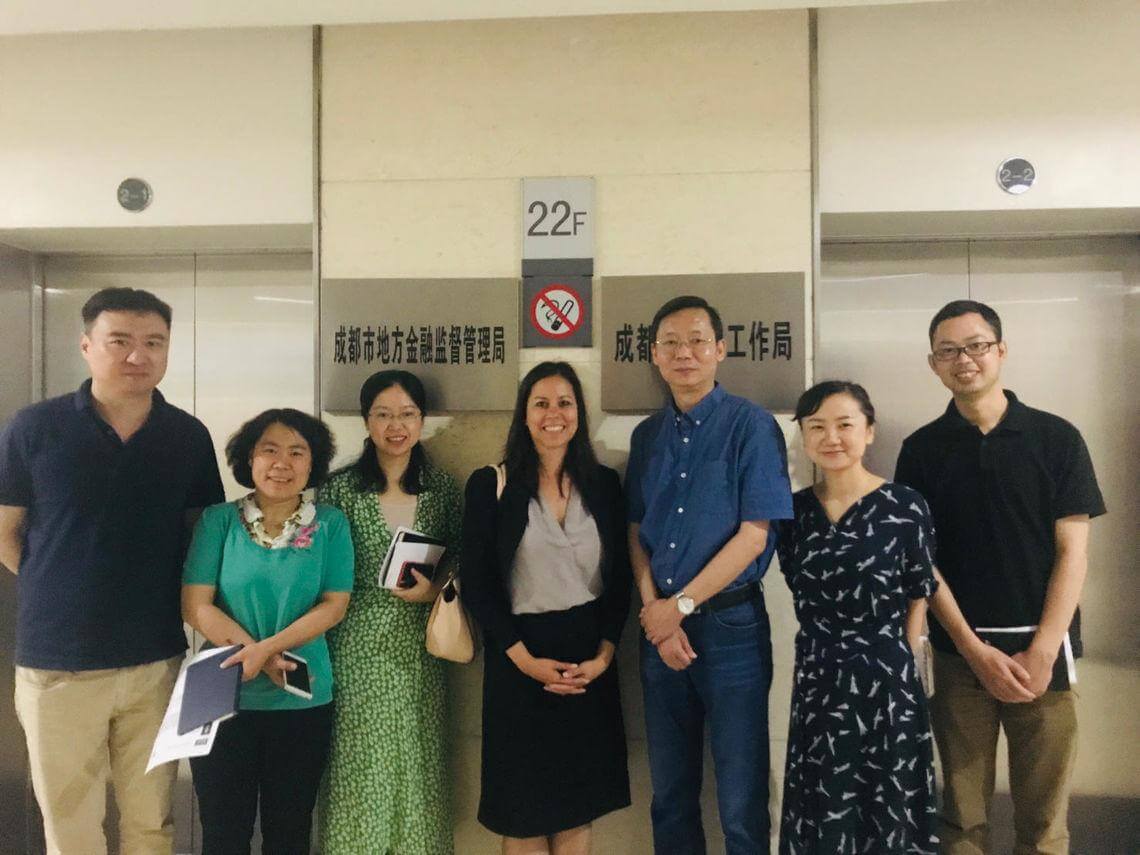 "My #EFjourney continued in Chengdu, where I had the opportunity to meet with municipal financial regulators, who play a key role in implementing and enforcing national and provincial standards. Considering Chengdu is a city of 14 million people, this is no small task." – Jeanette Quick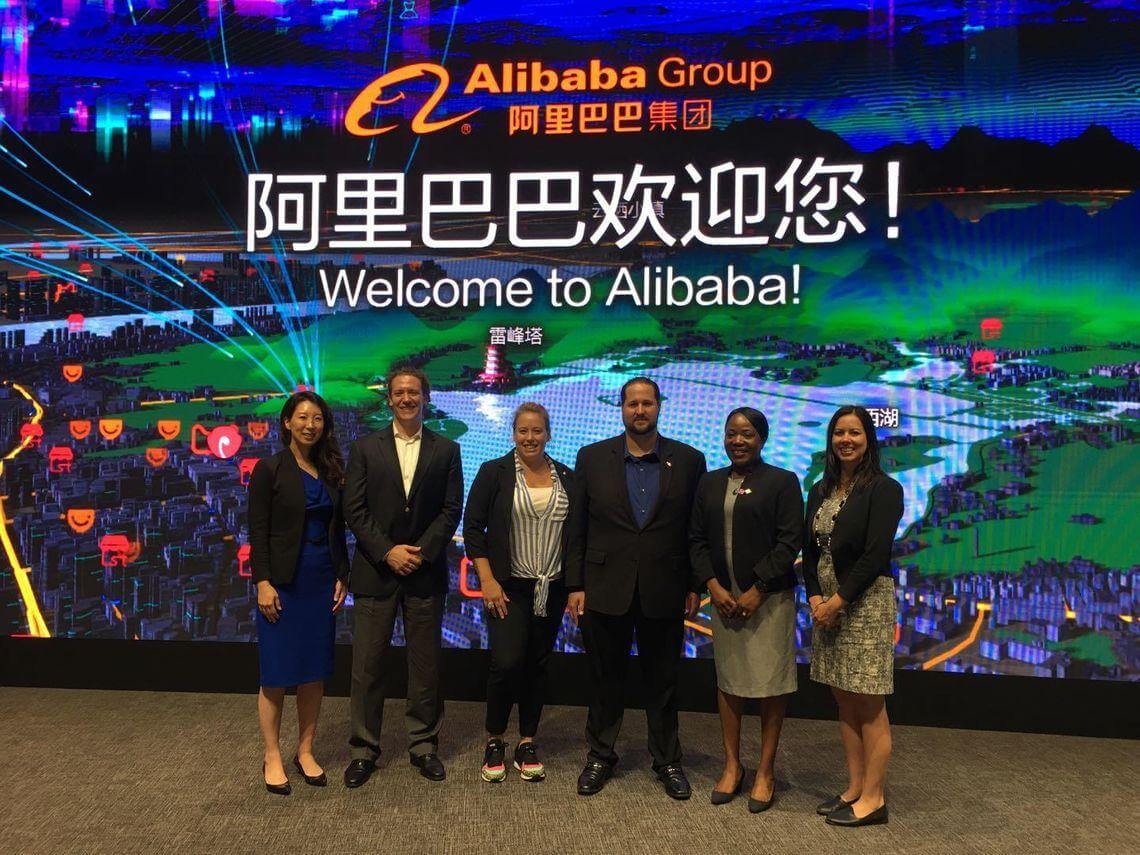 "It was great to spend time at Alibaba Group in Hangzhou, China learning about their work in AI, smart cities, and much more." – Dustin Haisler
"I enjoyed lunch with an Alibaba female leader, who leads a team in the Artificial Intelligence Lab. She is also an entrepreneur who founded and ran her own technology company for more than 10 years. The coolest part about lunch was the Robot server ('the restaurant of the future')." – Adelmise Warner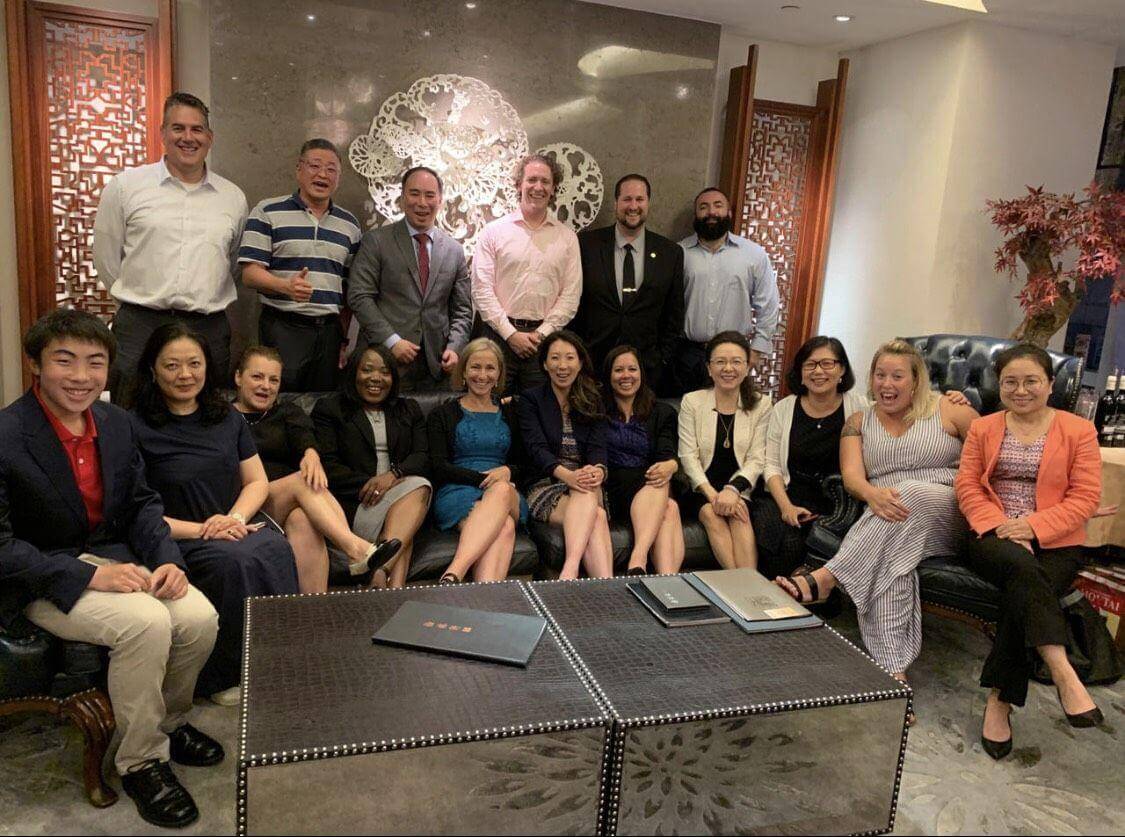 To celebrate the program's five-year milestone, EF Trustee and Fellow Solomon Cai hosted the 2019 Fellows, EF Vice President, Erin Hillman and CEAIE representatives during the Closing Seminar in Shanghai.