Twenty-two Fellows in the 2019 Global Program traveled to the United States this spring, representing countries in Asia, Africa, Europe, Latin America and the South Pacific. They pursued fellowships ranging from treating pancreatic cancer to preparing Tanzania's graduates for the workforce to strengthening counterterrorism laws.
Their first weeks were marked by interactions and bonding among Global Fellows and USA Fellows, featuring an opportunity to meet with Trustee David Eisenhower in Philadelphia, who led a discussion of the cycles of American presidential politics and the historical context for our current political environment.
In Washington the Fellows also visited with Trustee Susan Eisenhower, David's sister, who provided further insights on international affairs and the American government's engagement on the international scene. Several Eisenhower Fellows in Washington and members of the American Association for the Advancement of Science hosted a panel for our visiting Global Fellows on the impact of technology on today's world and the need for ethically- and socially-minded technology development. Featured on the panel were Fellows Tyrone Grandison (USA 2018), Saidu Abdullahi (Nigeria 2019) and Jazmín Gustale Gill (Paraguay 2019), with additional remarks from Winston Chang (USA 2015) and Nagesh Rao (USA 2016).
Among the highlights of the fellowship were an opportunity for the Fellows to connect over dinner with former EF Trustee Elizabeth Vasquez, CEO and Co-Founder of WEConnect International, and one-on-one meetings with the governors of Maine and Oregon. They also met with CEOs, politicians and leaders from many fields and regions across the United States. Along the way, the Global Fellows also connected with USA Fellows around the country and gained access to their powerful network of friends and colleagues who can inform the Fellows' work and catalyze their impact.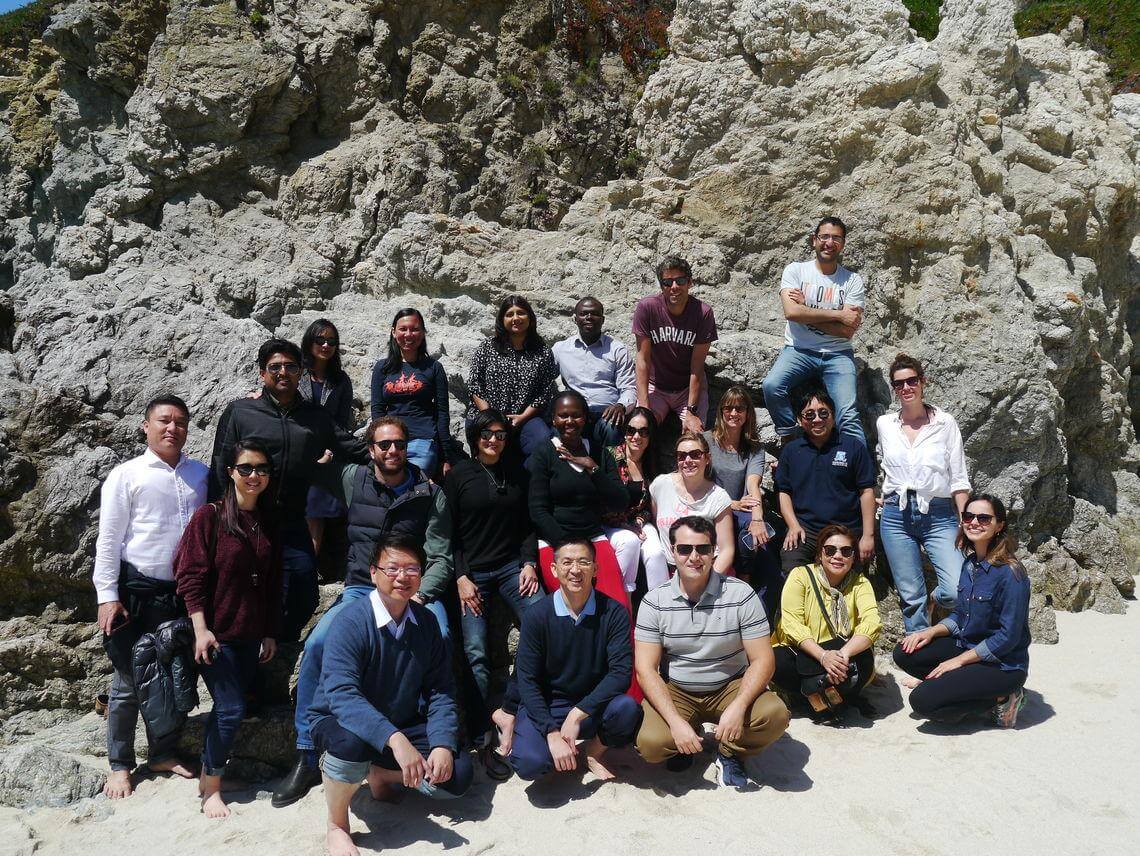 In San Francisco, the Fellows were generously hosted by Chevron for a dinner at the St. Francis Yacht Club. The dinner was an opportunity to connect with the network of EF friends, supporters and Fellows on the West Coast, and featured a moving tribute to late, longtime EF Trustee Hap Wagner. This year's mid-program retreat took place in Monterey, where the Fellows hiked along the beautiful Central California coast and brainstormed on how to best effect positive impact on their return to their home countries.