Around the world, Eisenhower Fellows are rolling up their sleeves and coming together to fight the coronavirus pandemic. We are hearing from them regularly in our EF virtual family chats, online discussions that allow us to check in with our Fellows in each region to see how they are dealing with this deadly crisis disrupting life across the globe.
Now you can check in with them, too, and see the critical work they are doing to take on Covid-19 in their home countries. Here are some inspiring examples of their leadership and their commitment to the values and mission of Eisenhower Fellowships. Eisenhower Fellows also have been busy writing and posting their reflections, experiences, and suggestions in traditional and social media outlets around the world. You can read some of their thoughts here.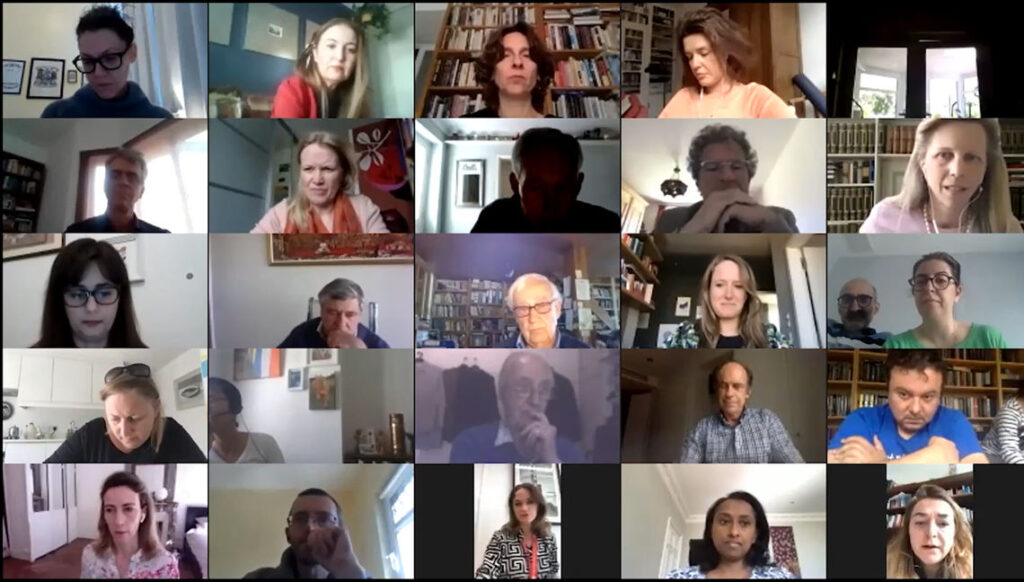 On a lighter note, here at home in the United States, a group of Eisenhower Fellows faithfully adhering to social distancing and stay-at-home guidelines decided to put their newfound time in the kitchen to good use. They crafted this online cookbook of some of their favorite recipes for our collective culinary benefit. You can download their sumptuous entries in the new EF digital cookbook,
Apart, But Not Alone.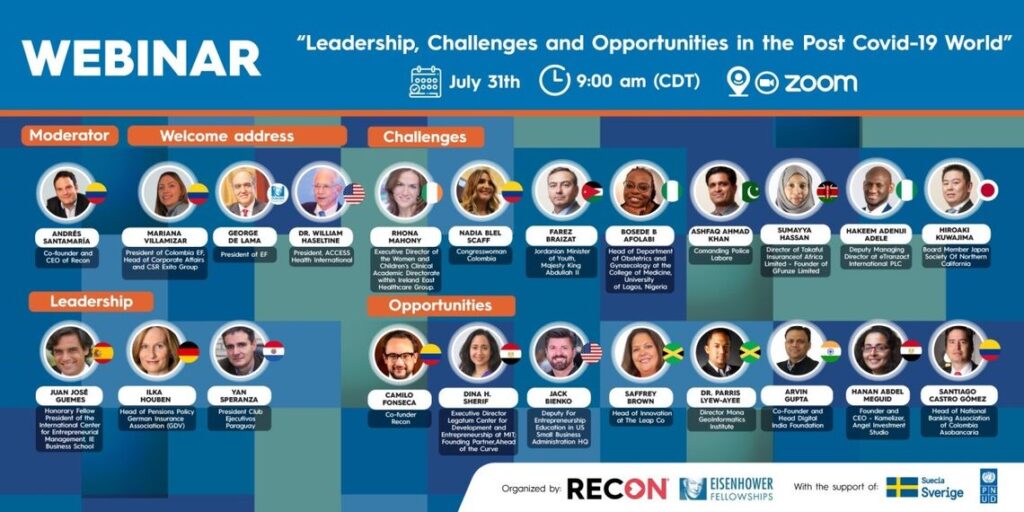 Chelsea Collier, USA 2016
Founder, Digi.City
'Smart cities' advocates see Covid-19 policies as opportunity for change in Austin
As city leaders work to make progress with a number of programs quickly created to alleviate the effects of the pandemic, members of local urbanism and "smart cities" groups say the wave of public policy moves could help to advance causes that have been moving slowly for years. Learn more here.
Government launches mobile laboratory to increase COVID-19 testing capacity
Bambang Brodjonegoro (Indonesia 2002) minister for research and technology, hopes the mobile laboratory would help increase testing capabilities in regions outside of Jakarta and other major cities. The Jakarta Post reports here.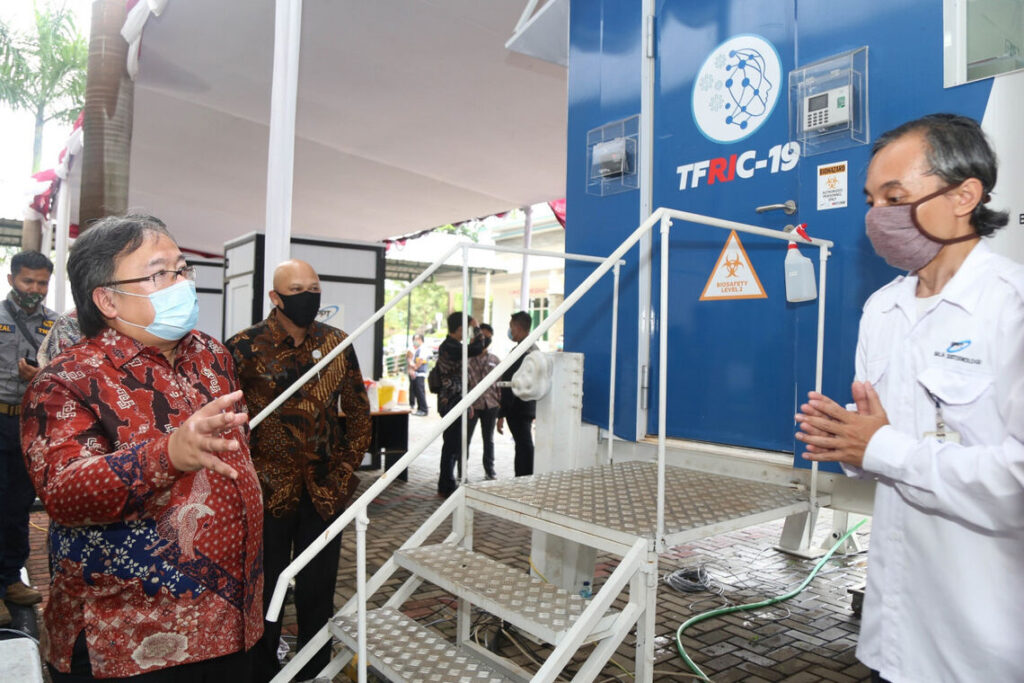 Digitalundivided Supports Black and Latinx Entrepreneurs During COVID-19 Financial Crisis
"We don't tell the entrepreneurs how to spend their money because we believe that black women, and all women, know what's best to do with their money, and know how to best support themselves and their businesses," said Kathryn Finney (USA 2016) Founder of digitalundivided. Read more here.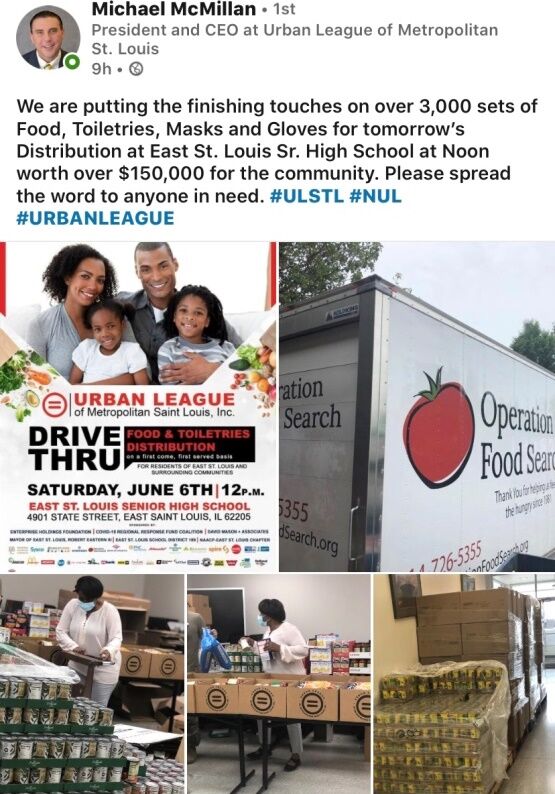 Braizat takes stock of Jordan's youth programs, looks ahead to future growth
"We started the Jordan Volunteering Bank to respond to the COVID-19 crisis because we discovered that we have a disorganised and loosely structured volunteering sector in Jordan," Minister of Youth, Fares Braizat (Jordan 2014) told The Jordan Times in an interview at the ministry's headquarters in Amman.
Sharjah Entrepreneurship Center sets up fund to boost visibility of UAE's tech startups  
"Since the outbreak, the Sharjah Entrepreneurship Center has been thinking and acting on its feet in order to design innovative strategies to provide targeted support to its entrepreneurial community….especially now when exposure to wider markets can make a big difference towards both the survival and revival of their businesses." says Najla Al Midfa (United Arab Emirates 2019) CEO of Sharjah Entrepreneurship Center. Read more here. 
Rana Dajani (Jordan 2014), founder and director of We Love Reading, offers a remote Online Training Program for volunteers who would like to become We Love Reading Ambassadors, but are unable to attend a WLR training in-person. You can also watch Dajani's session about We Love Reading in Corona times on Catalyst 2030 here. 
The Akshaya Patra Foundation, headed by Shridhar Venkat (India '14) is serving meals to vulnerable people in Inida and the UK during Covid-19. Details here.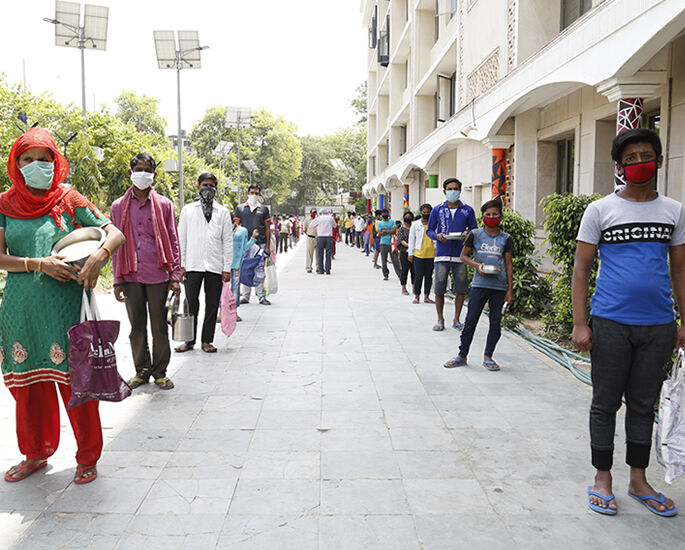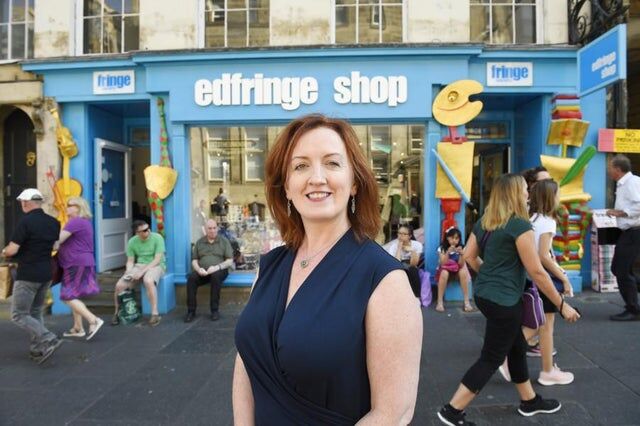 Ejaj Ahmed (Bangladesh 2002) Founder and president of the Bangladesh Youth Leadership Center. held a virtual roundtable for World Youth Skills Day 2020 – Fostering Resilience in Youth in the Covid-19 Era. Speakers focused on the changing nature of the post-Covid workplace, skills essential for making youth employable, expectations from job providers, and bridging gaps in the existing education system. Learn more here.
Eisenhower Fellow and Indonesian Minister of Research and Technology Bambang Brodjonegoro (Indonesia 2002)
announced nine new inventions to combat Covid-19 launched by the National Research and Innovation Agency's Covid-19 research consortium, which he heads. The new products range from test kits to rapid diagnostics to medical robots. Taken together, he said, the new products hopefully could become the nation's templates for medical innovation. "We want to be a part of these counter-measures. We realize that research and innovation will play a pivotal role in overcoming this pandemic," Bambang said. 
Read all about it here. 
Led by its CEO,
EF Trustee and Fellow Samaila Zubairu (Nigeria 2006),
the Africa Finance Corporation (AFC) has announced its commitment to provide more than N500 million to the Central Bank of Nigeria Private Sector Coalition against the Coronavirus pandemic. The funds are aimed at targeting interventions in emergency hospitals in Lagos and Abuja. The AFC is also providing critical medical supplies to the Nigeria Center for Disease Control to enhance its capacity as it manages the increasing number of Covid-19 cases in Nigeria. 
Read more here.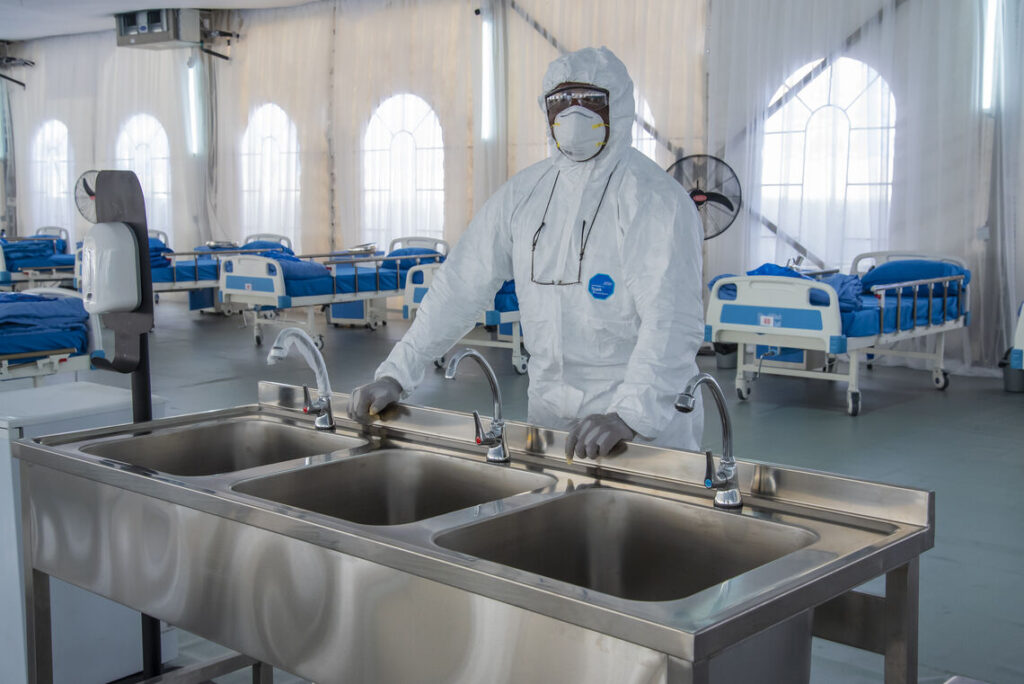 Adam Grossman (USA 2014), Chief Marketing Officer, Boston Red Sox, recounts how the Red Sox marketing department has worked around the clock to keep fans engaged despite Major League Baseball being on pause in the United States. The answer, Grossman said, was rooted in the team's mission to stay connected with fans, even if none of them could come to Fenway Park for games. At a time of great hardship, the Red Sox recognized and embraced their role as a community leader. Read about what Adam and his colleagues are doing. 
Kola Masha (Nigeria 2012), Managing Director, Doreo Partners, has founded a coalition of individuals and business owners to coordinate expanded community support to those in need in Nigeria. "We have been inspired by the collective willingness we have seen amongst Nigerians to help their fellow citizens at a critical time." Kola says. Read about his initiative here. 
Eisenhower Fellow Shivnath Thukral, (India 2012),
Head of Public Policy at WhatsApp, reports that WhatsApp has launched a new initiative to fight the spread of Covid-19 misinformation in India. "This campaign helps convey our collective responsibility and the need to always verify before sharing information," Shivnath says. 
Read more here.
Eisenhower Fellow Jude Ilo, (Nigeria 2016), Country Officer and Head of the Nigeria Office of the Open Society Initiative for West Africa, is leading an effort that has provided support worth more than N165 million to strengthen Nigeria's response to the coronavirus pandemic. In a document shared with the local news organization TheCable, Jude said the support was rendered through advocacy measures and making grants available to his organization's partners, public institutions, the media and civil society groups. Read about his work here.
In Argentina, Dr. Carolina Carrillo, an Eisenhower Fellow in our 2015 Women's Leadership Program, has helped lead the development of a new fast and inexpensive molecular diagnostic test for Covid-19 that the government recently approved for use. Carolina, a senior researcher at the César Milstein Institute for Science and Technology, is one of two leaders of the scientific project that developed a new low-cost, easy-to-use diagnostic kit for Covid-19 that indicates whether a person is infected with the SARS-CoV-2 Coronavirus in little more than an hour. The team of researchers led by Carolina and Dr. Adrian Vojnov was working on the development of a similar test for other diseases—at first, Chagas, Syphilis and others, more recently Zika, Chikingunya and Dengue–when the Covid-19 crisis began and they quickly shifted their focus towards the new pandemic. With the support of the Argentine Ministry of Science and Technology, this allowed them to develop the test in just 60 days. During development the test was validated with clinical samples and then evaluated by the National Administration of Drugs, Food and Medical Technology, which certified the test and granted marketing registration on May 15. The diagnostic kit is known as NEOKIT-COVID-19. Read the story of how they developed it here.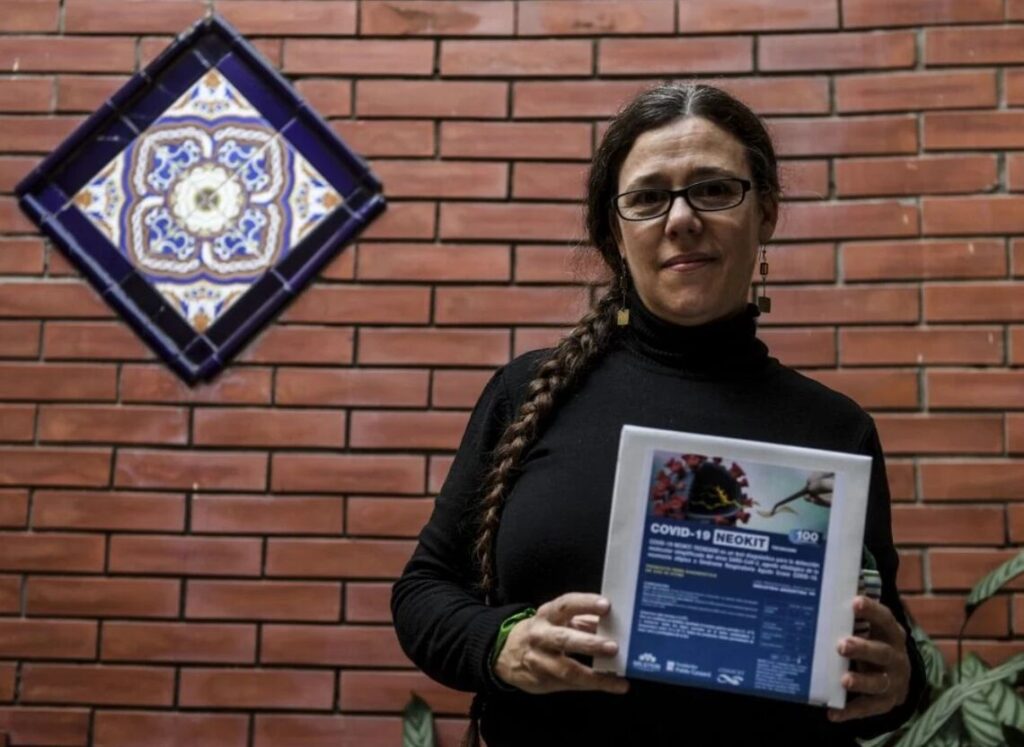 Sanchia Jacobs (New Zealand 2015)
, Chief Executive Officer, Central Otago District Council, heads the Civil Defense response to Covid-19 in her region of New Zealand. 
See her video here
.  
Adam Zuckerman (USA 2018)
, Senior Adviser and Chief Strategist for Public Democracy, Inc., crowd-sourced funding to buy three 3-D printers and is now distributing face shields to local hospitals in the Washington, D.C. metropolitan area. He was named a 'hometown hero' by local Washington media. 
Read more here.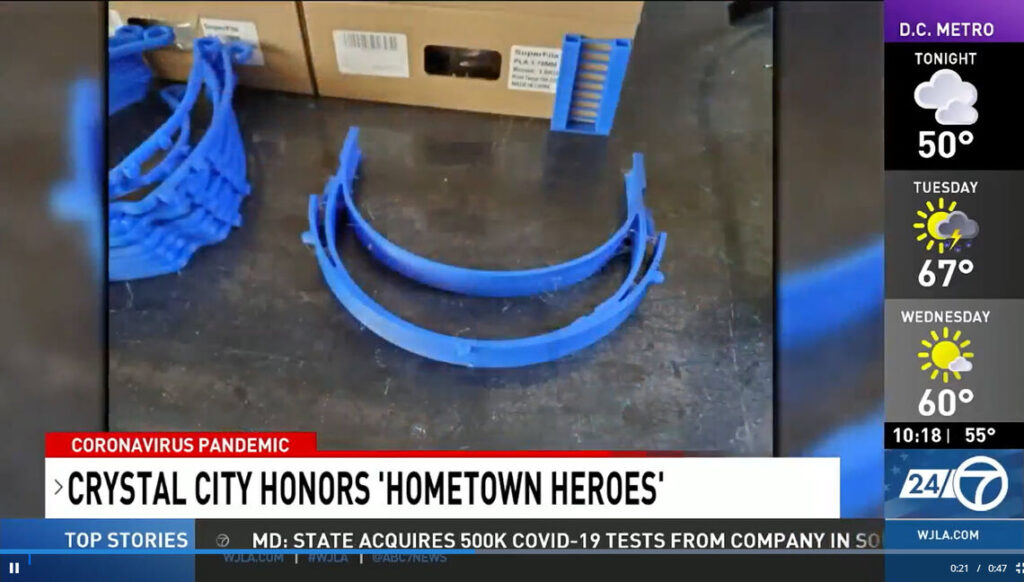 Chevaan Daniels (Sri Lanka 2016), Group Director, Capital Maharaja Organization and Co-Founder, Gammadda, a social services and development nonprofit, ignited a national movement with a song that has united Sri Lankans across ethnic, religious and political lines amid the Covid-19 pandemic. Read his message about how "Sri Lanka sings amidst the tears: 'Nagitimu, Sri Lanka!'- A song that captured the heart of a nation."  Watch the video here.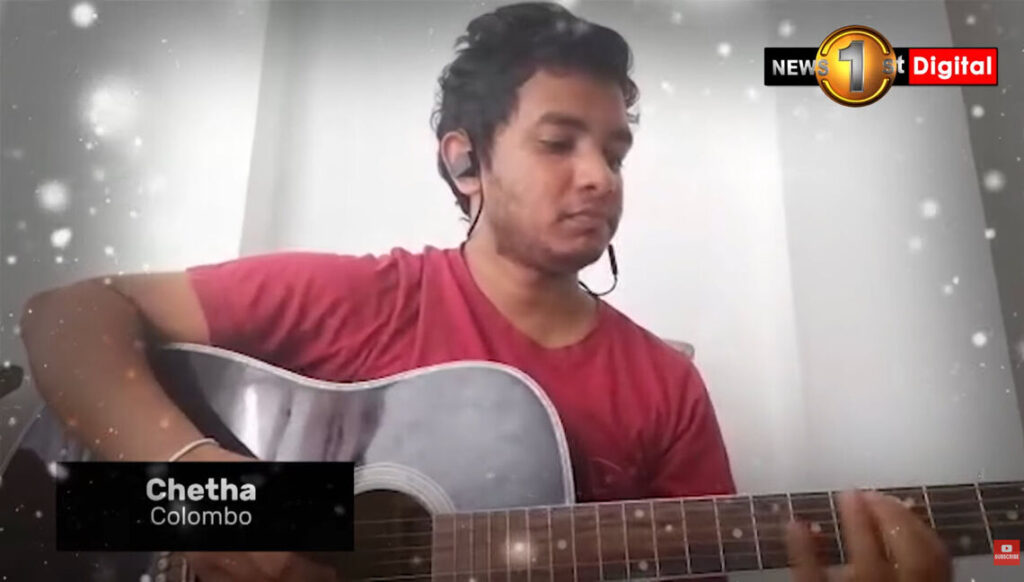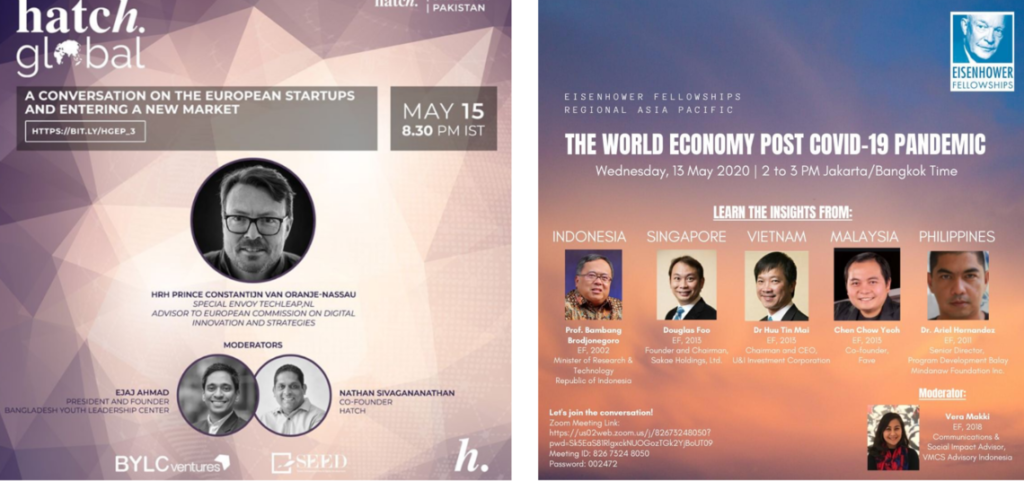 In the Philippines, a number of Eisenhower Fellows are on the front lines of the battle against the pandemic. They are working to produce needed respirators, organizing charity concerts to aid COVID-19 patients, helping design new digital solutions for patients, donating disinfection units and leading webinars to educate the public on how to cope with the pandemic. You can read about them here. 
In solidarity with Navajo colleagues, Eisenhower Fellow 
Phuoc Le (USA 2017)
, Co-Founder of the HEAL Initiative and the University of California San Francisco (UCSF) are sending 21 health workers to Navajo Nation in Arizona. Twenty-one volunteers from HEAL are settling into their new homes, where they will serve for one month alongside the tireless health workers on the front lines of the Covid pandemic in the Navajo community. The team arrived in response to Navajo Nation President Nez's call for reinforcement, building off the deep partnership between UCSF's HEAL Initiative and the Nation. This team of 21 volunteers stands in solidarity alongside 49 HEAL Fellows and alumni, half of whom are Native American themselves, as well as hundreds of health workers who are caring for the most vulnerable in this trying time. 
Read about it here.
In China, where the Covid-19 pandemic began, Eisenhower Fellows are engaged in a number of projects to mitigate its impact at home and help others around the world struggling with the crisis. They range from working with foreign teachers overseas to hosting online classes to designing transportation policies to facilitate travel amid the crisis. Eisenhower Fellows in China have donated thousands of masks and other Personal Protection Equipment to health care providers overseas and spearheaded the implementation of preventive measures credited with saving many lives in a number of cities and communities in China. You can read their stories here.
Sasibai Kimis (Malaysia 2015), Founder and CEO, Earth Heir Partners, is helping displaced artisans in Afghanistan, Myanmar and Syria to shift gears and produce face masks and protective equipment in desperately short supply. Read about her effort here.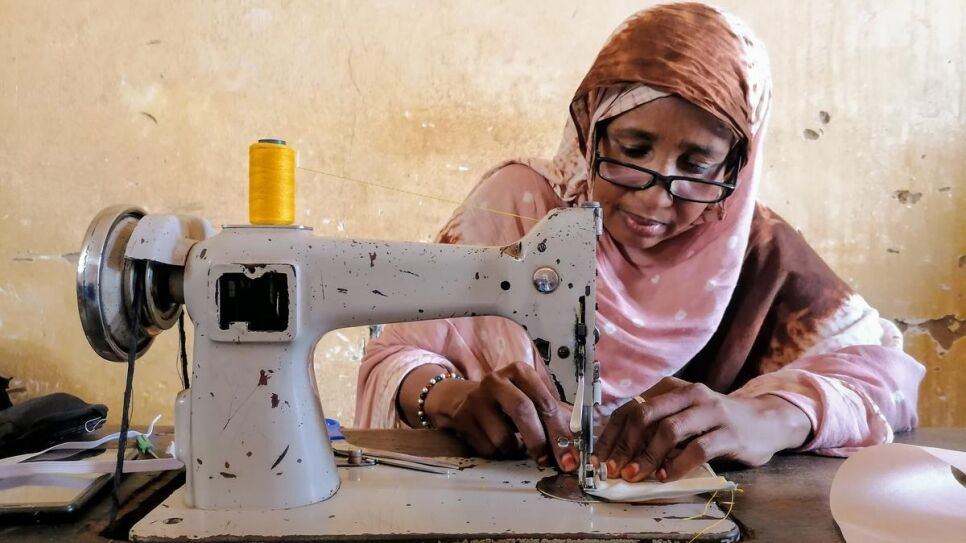 In Philadelphia, a group of Eisenhower USA Fellows are collaborating with EF Trustee Susan Sherman, Executive Director of the Independence Foundation, to help feed and provide health care for the needy. Deputy Mayor Cynthia Figueroa (USA 2010), Philadelphia Foundation President Pedro Ramos (USA 2000), Philadelphia Mural Arts Director Jane Golden (USA 2003) and Sister Mary Scullion (USA 2002), Founder, President and Executive Director of Project Home, have joined with the Independence Foundation, other Philly nonprofits and three local catering companies in "Step Up to the Plate," an initiative to provide health-care services and more than 2,000 free meals per day to some of the city's most vulnerable residents. Read about it here.
The Urban League of Metropolitan St. Louis, headed by Eisenhower Fellow Michael McMillan (USA 2009), its president and CEO, opened a Covid-19 testing site with Affinia in Jennings, Mo. Michael  said testing needs to be freely available in the communities hit hardest by the pandemic. Michael and the Urban League are also collaborating with a number of locally-based companies to feed needy families. Two of the companies have Eisenhower USA Fellows as senior executives: Emerson, where Trustee Steve Pelch (USA 2010) is Executive Vice President and Chief Operating Officer, and Ameren, where Michael Moehn (USA 2009) is Executive Vice President and Chief Financial Officer.  Read more here. 
Eisenhower Fellow Quinn Bauriedel (USA 2016) Co-Artistic Director and Co-Founder of the Pig Iron Theatre Company in Philadelphia, worked with Fellows all over the world to produce a series of videos, titled How the World Moves, during the Covid pandemic. Watch here:
Jamil Ahmed (Bangladesh 2012), Founder and Executive Director of the Journalism Training and Research Institute in Bangladesh, is running a charity program with university student volunteers for food and commodity distribution for those in need in Dhaka City.  
Jessie Banhazl (USA 2019)
, founder and CEO at Green City Growers, works with the Boston Red Sox and Fellow 
Adam Grossman (USA 2014)
, the team's Chief Marketing Officer, to keep the in-house vegetable gardens at Fenway Park going. The Red Sox and Aramark have decided to maintain Fenway Farms through the crisis, enabling Green City Growers to continue growing some of its annual 5,000lbs of organic produce. 
Read about it here.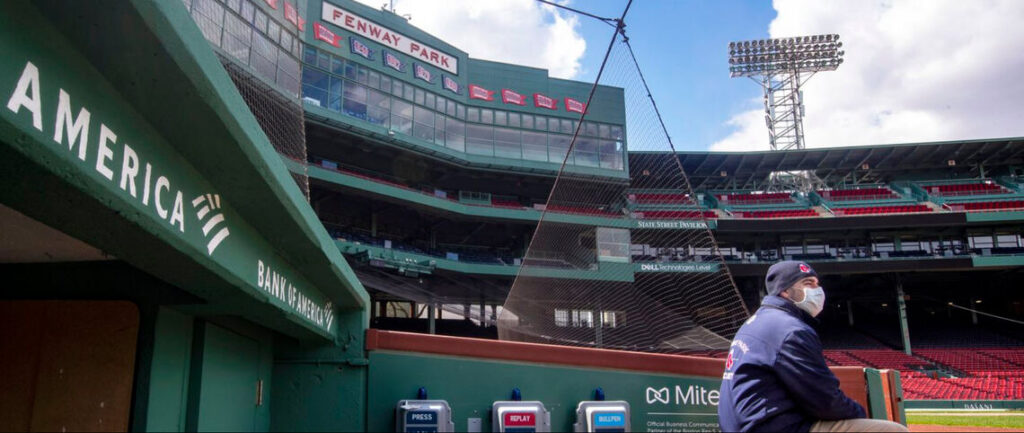 The capital markets industry in South Africa showed its support for the Johannesburg Stock Exchange Solidarity Fund, dealing with humanitarian issues arising from the Covid outbreak, by collectively donating fees derived across all asset classes traded on April 15 and 16. Eisenhower Fellow Lindelwa Farisani (South Africa 2016) is featured in this video highlighting the Trade4Solidarity campaign.  
As the newly appointed President of the Society for the Advancement of Science and Technology in the Arab world. Eisenhower Fellow 
Rana Dajani (Jordan 2014)
 shares a Jordanian discovery for a new kit to post on the  Covid-19 response website. 
Follow her story here.
Anita Ahmad (Malaysia 2017), Senior Vice President and Head, Community Development, Hasanah Foundation, is working with government-linked companies to allocate funds and support in a coordinated manner to confront the Covid-19 crisis. Her organization has helped raise RM93.3millon ($22 million USD) in aid, primarily medical equipment and supplies, for hospitals across Malaysia. Her organization has also been allocated funds by the Ministry of Finance to revive the economic livelihood of low-income communities as well as provide them with social support once restrictions on people's movement are lifted.
Bruna Santos (Brazil 2019)
, Executive Director, Escola Nacional de Administração Pública (ENAP), is leading several projects, including a platform to connect government and society in search of solutions to the Covid-19 crisis and other public challenges. ENAP has received hundreds of proposals per week. She was able to leverage a partnership with the infrastructure bank CAF, thanks to her connection with Eisenhower Fellow Angel Cardenas (Uruguay '19), who heads the Infrastructure team at the CAF. 
Read more here.
Ejaj Ahmad (Bangladesh 2015)
, Founder and President of the Bangladesh Youth Leadership Center (BYLC), formed an emergency taskforce back in March to address key issues of the Covid-19 crisis. The Center is providing opportunities for youth to be engaged through online learning, accelerating smart work and promoting the health and safety of all team members and stakeholders. Ejaj and his colleagues are partnering with the Manusher Jonno Foundation and UK Aid to provide food and hygiene supplies to 2,000 daily wage earning families this month, and plan to serve another 8,000 low-income families by June. BYLC staff has voluntarily donated a day's salary to the SAJIDA Foundation and Mission Save Bangladesh to distribute essential food and hygiene kits to more than 400 families across the country. Recognizing that social distancing can lead to feelings of loneliness and depression, especially among youth, the BYLC Youth Hotline was launched. Online classes have replaced in-person programs for the 10-week-long signature leadership program for college and university students. Earlier this month, BYLC launched CareerX, a month-long certificate course, delivered fully online, focusing on leadership and career development for final year university students. The online 
BYLC South Asia Youth Resilience Summit 2020
 was held on April 16-18, with global experts exploring how youth in South Asia can build resilience and navigate the complexities caused by Covid-19. Panels discussed issues ranging from youth leadership and entrepreneurial ecosystems in South Asia in a post-pandemic world to staying resilient during a crisis.  
Nathan Sivagananathan (Sri Lanka 2015)
 moderated one of the panels.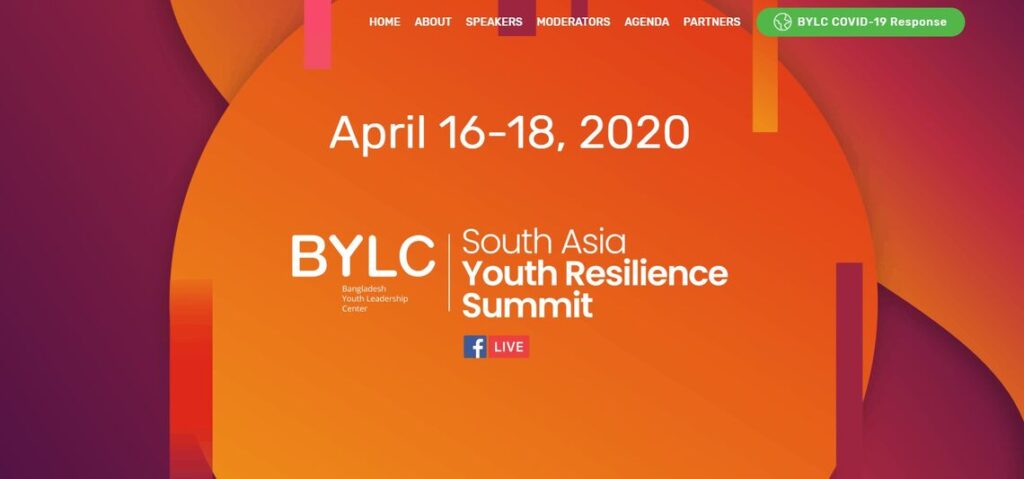 Nagesh Rao (USA 2016), Director of Business Technology Solutions & Geek in Residence at the U.S. Small Business Administration, is part of the SBA Covid-19 Leadership Response team and serves as the Administrator's technical point of contact as his team builds out their digital products portfolio to help small businesses. The SBA will be deploying $350 billion USD over the next few weeks as part of the $2 Trillion CARES Act stimulus package.
SreyRam Kuy (USA 2020), Deputy Chief Medical Officer, South Central VA Network, is collaborating with a group of other researchers about health care disparities in Covid-19 for vulnerable populations.
Farzana Yaqoob (Pakistan 2016), CEO of the Center for Asian Studies leads a charity campaign for Covid-19 victims in Pakistan and has been working on supporting indigenous initiatives for making Personal Protection Equipment, ventilators and testing kits.  
In Argentina, the Institute of International Security and Strategic Affairs, led by Director Julio A. Hang (Argentina 1988), has increased its virtual learning programs amid the Covid-19 crisis. Julio is teaching university classes through Zoom and Microsoft Team videoconferences.
John McGah (USA 2002), Senior Associate, America Institutes for Research, and his firm are examining practices around the U.S. addressing homelessness and Covid-19 to highlight for governors and local leaders.
With so many underserved communities affected by Covid-19, Kuliva Wilburn (USA 2020), CEO and President, Wilburn Strategic Solutions, is working with health care providers in maternal medicine and pediatric care to track these impacts.  
Najlah Al-Midfa (UAE 2019), CEO of the Sharjah Entrepreneurship Center, established a $1M USD fund to help start-ups affected by Covid-19. The funds will be distributed among entrepreneurs through equity-free grants and commissioned projects. Read more here. 
John Michael Schert (USA 2019)
, Founding Principle of JMS and Company, helped organize a group of local arts-focused organizations to launch a new fund to help support artists in wake of the Covid-19 pandemic. 
Read about it here
. 
Disaster risk management and resilience expert Shashanka Saadi (Bangladesh 2012) is an Emergency Specialist with UNICEF in Bangladesh. He is based in the Cox's Bazaar district, which hosts one of the largest refugee populations in the world. Saadi works with refugees and host communities as part of the Covid-19 response program as a member of the UNICEF Emergency Management Team.  
Rabia Garib (Pakistan 2007), Chief Wrapper at ToffeeTV, helps kids navigate Covid-19. Her videos are available in English and Urdu. Watch here. 
Amid the coronavirus crisis, INJAZ, a youth-centered non-profit, has launched a free e-learning platform for university and college students in Jordan. Eisenhower Fellow Deema Bibi (Jordan 2008), CEO of INJAZ, said that the platform aims to provide programs for enhancing skills and abilities in the fields of entrepreneurship, community leadership, technical intelligence and life skills. Read about it here.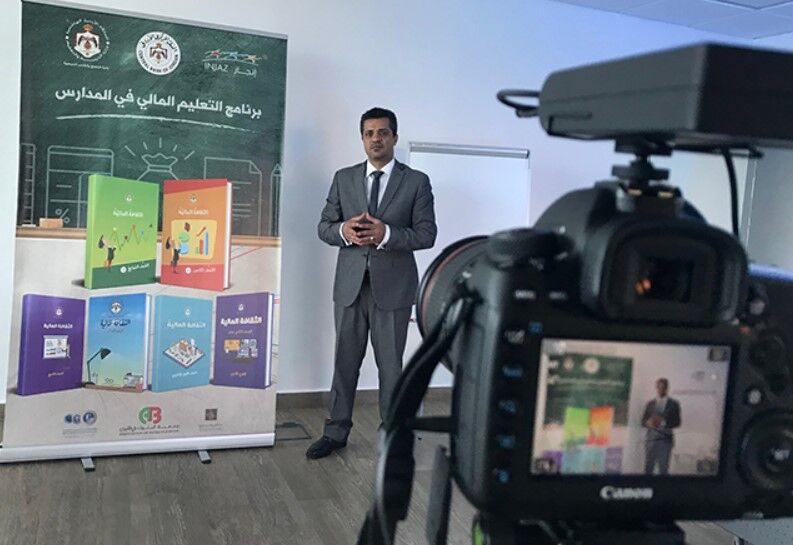 Catalin Tenita (Romania 2020), founder of Geeks 4 Democracy, a non-profit organization dedicated to bringing positive change and development in Romania, created a delivery program to distribute food, medicine and good cheer to people most at risk from the virus. Demand for this new service was so great Catalin had to add 500 volunteers to reach impoverished rural communities. Tenita considers G4D a citizenship incubator, creating an "army of citizens" to generate positive impact in Romanian society through their example.
Alissa Wahid (Indonesia 2015) leads the Gusdurian Network, one of Indonesia's leading nonprofits combating radicalism and defending those who are discriminated against due to religious and minority suppression. She is partnering with other Indonesian NGOs and start-up companies to help those who have lost their livelihoods as a result of the Covid-19 lockdown. They will collect recipient data, buy staple foods and distribute them across Central and East Java through motorcycle taxis. The initial goal is to reach 100,000 people. The group seeks to help informal workers such as street vendors and performers, who rely on unpredictable daily incomes to survive. Read more here.
Shridhar Venkat (India 2014), CEO of the Akshaya Patra Foundation, a nonprofit that feeds millions of impoverished Indian schoolchildren each day, teamed up with the national government of India, state governments and other civic organizations to provide relief materials, including cooked food and vegetable packages, to the needy. So far during the Covid crisis the foundation has served 350,000 meals mainly to migrant workers, as well as packing grocery boxes with supplies for up to 21 days. Watch the video here.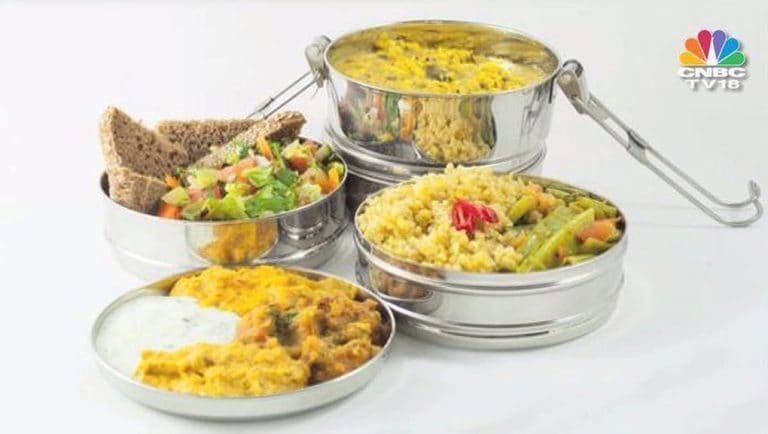 EF Trustee 
Steve Pagliuca
, Co-Chairman of Bain Capital and Co-Owner of the Boston Celtics, is involved in a major behind-the-scenes initiative bringing together more than a dozen top U.S. scientists and a collection of financial and industry leaders to come up with a concrete answer to the coronavirus pandemic. Described as a modern-day version of the top-secret Manhattan Project that led to the discovery of the atomic bomb in World War II, this intensive effort to find a solution to the Covid-19 crisis and Steve's central role were reported in detail in the Wall Street Journal. 
Read more here
.
Eisenhower Fellow John Della Volpe (USA 2008) was among the American political analysts sought out by the Wall Street Journal for their views on how the U.S. government's response to the Covid crisis might reshape the nation's political landscape after the pandemic is over. 
Sangeetha Madhu (India 2017), clinical psychologist at the Chennai Institute of Learning and Development, unveiled a new virtual leadership program with Diane Shoemaker, retired EF Senior Director of Global Network Affairs. The virtual program addresses the ways the global Covid-19 pandemic is affecting health, businesses and the ways people connect and work. The program also seeks to help people cope with the harsh new reality of the uncertainty and disruptions to daily life created by the pandemic.